Our online courses are designed by ourselves to dovetail with our practical courses. They make full use of video, audio and animation. To better understand how they work please view our online course demonstation here.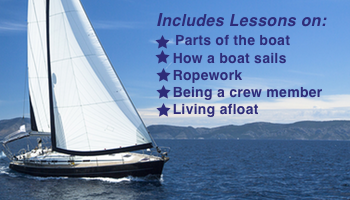 This fully narrated and animated online course is a primer for those intending to take a Competent Crew practical course. It aims to unravel some of the apparent mysteries of boating such as: the language, how a boat sails and what it will be like living aboard a yacht.
There is also a section on rope work which explains how things should be done and provides videos of how to tie the essential knots. It explain the basic theory of sailing and many of the manoeuvres that you will make. Also included is a section on 'the rules of the road' so that, when you take your turn at the  wheel, you will be a little more familiar with who gives way and when!
This course contains the following lessons:
Welcome to the course - Nautical Terms & Parts of the Boat - Rope & Knots - Mooring & Anchoring - Sailing Theory - Using the Boat's Equipment - The Rules of the Road - Living Aboard a Cruising Yacht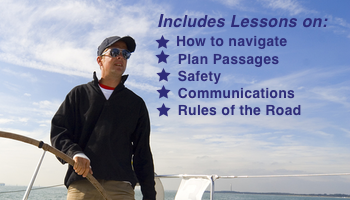 A comprehensive Royal Yachting Association course, made by us, covering all aspects of core navigation and safety. An ideal introduction for anyone going to sea. Fully animated and narrated, the course features many videos. Its content has been extended beyond the RYA syllabus. It is ideal preparation for our Day Skipper practical courses or as revision for those that have been off the water for a time.
The price includes a RYA hard copy study pack that will be mailed to you after purchase (although you can start studying straight away). The pack contains practice nautical charts, plotting instruments and an exercise book. The course takes 20-30 hours to complete and contains many quizzes throughout to test your new knowledge.
The course concludes with an online test, recorded on our server. Successful conclusion will entitle you to a RYA Essential Navigation & Safety certificate which will be mailed to you.
This course contains the following lessons:
Nautical Terms - Nautical Charts - Core Navigation Skills - Position Fixing - The International Buoyage System - Tide - Safety at Sea - Anchoring - Electronic Navigation - Pilotage - Passage Planning - Rules of the Road - Weather at Sea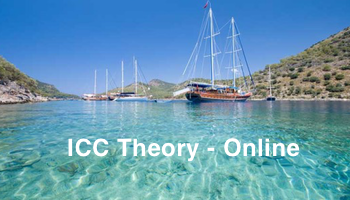 We designed this course for anyone preparing for the International Certificate of Competence (ICC) practical test for power or sail. It contains lessons and exercises on all of the navigation and safety elements you will be tested on. Fully narrated and animated lectures explain each element in detail.
This course contains the following lessons:
Nautical Charts - The Compass - Expressing Position - Measuring Direction & Distance - Position Fixing - Tidal Height - Tidal Stream - The Rules of the Road - Lights and Shapes - The International Buoyage System - Safety at Sea - Electronic Navigation - Pilotage - Passage Planning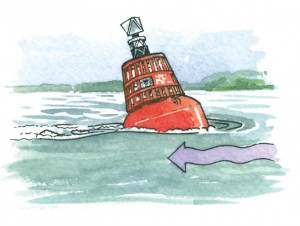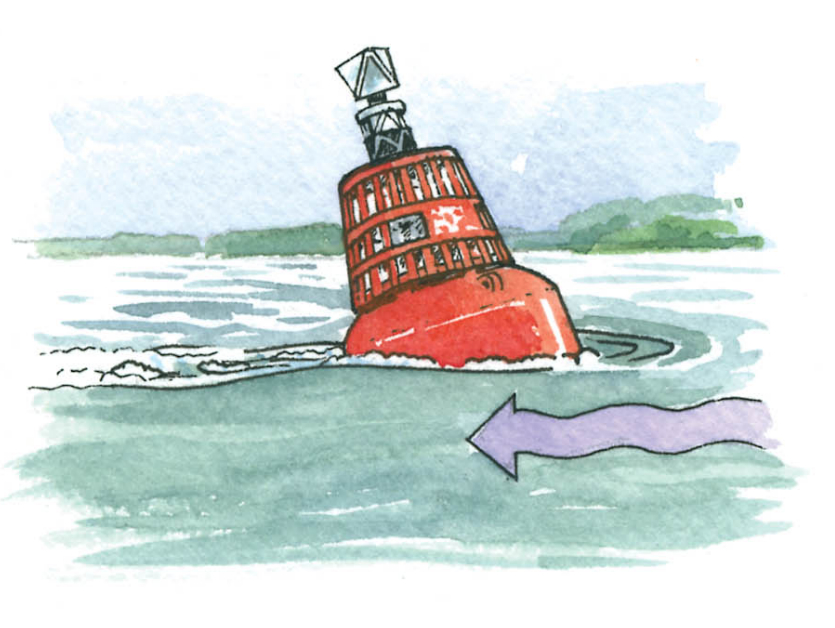 Everything you need to know about tide and tidal calculations. Includes secondary port and projected EP calculations. Suitable for anyone studying for RYA Coastal Skipper or above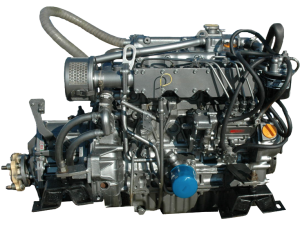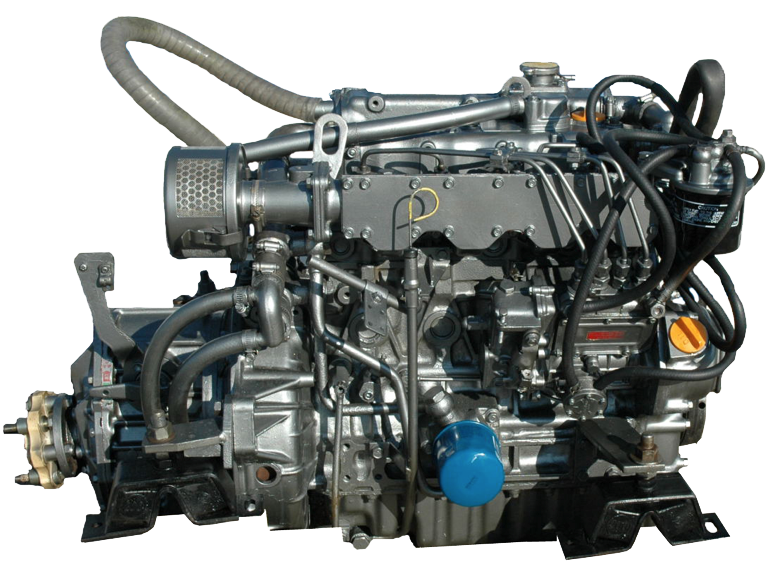 An introduction to the marine diesel engine. This course explains how a 4-stroke engines works. It provides detailed explanations of the fuel and cooling systems and includes sections on fault finding, basic repairs and regular maintenance tasks.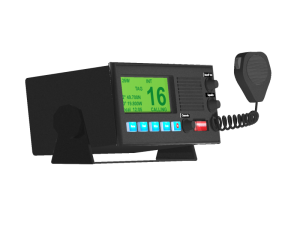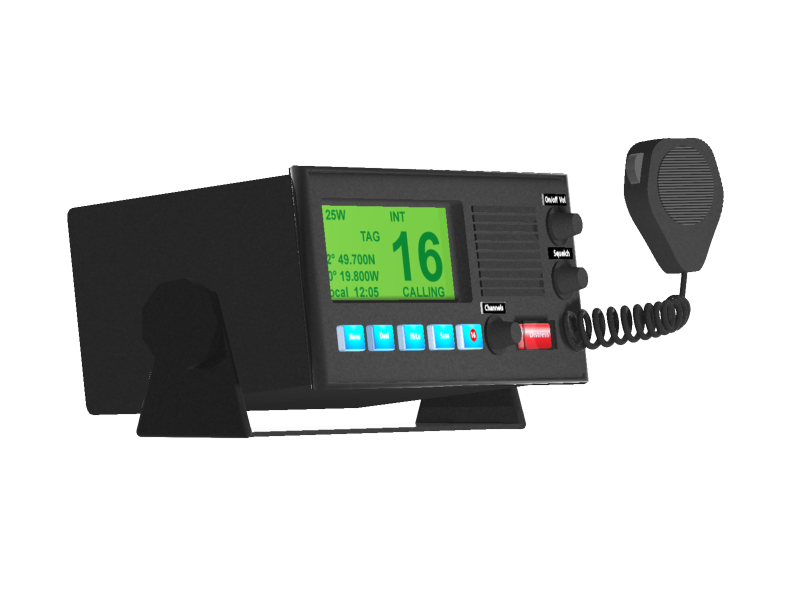 An introduction to marine band VHF radio and the Global Maritime Distress and Safety System. This course explains how to operate a VHF Radio, use all the controls and use the correct language when making calls.
Please note: This is not the RYA SRC radio course which requires registration on the RYA database. We can also provide this and the exam for the full international licence. Please email us for details: info@corfuseaschool.com.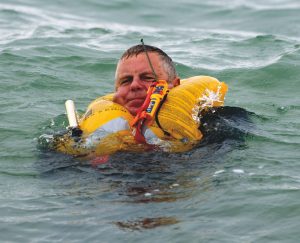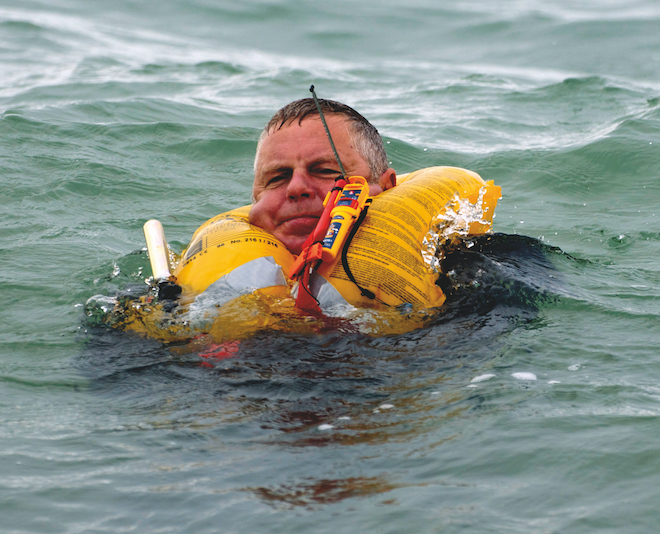 A full explanation of what happens to the human body when immersed in cold water, methods of recovering a man overboard and the treatment of cold water casualties.
E-Learning Access Extension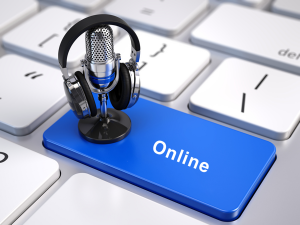 Extended E-learning Access
This option has been designed for those for those of you that have already paid for Day Skipper or Combined sail online access: Your access to our online training content expires 6 months after you first register. By choosing this option you will continue to have access to all of our content, including anything new added, for a further 12 months. Perfect for those that like to do some revision before going afloat!
Please Note: It is necessary to already have an online learning account with us to take this option. If so, please firstly log in to your account on this page.