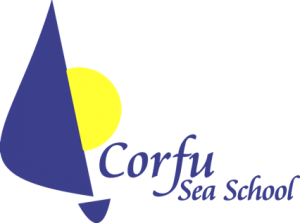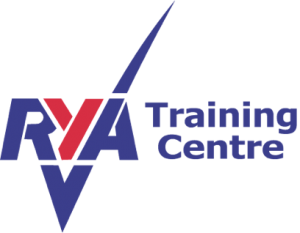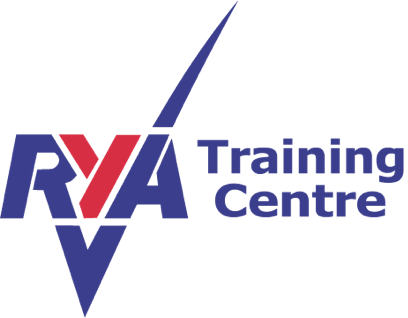 RYA yacht training courses for sail and power boats in the Greek Islands
Terms and Conditions for Corfu Sea School
Definitions
As you read these terms and conditions for Corfu Sea School, please note that:
"We", "our", "ourselves" and "us" means Corfu Sea School.
"You", "your" and "yourself" means the person whose name appears on the booking form .
"Course" means the tuition and associated facilities provided by us to teach you elements of navigation, seamanship, powerboating and sail cruising.
Evidence of Contract
The evidence of the contract between you and us is a completed booking form  and the banking by us of your remittance.
Changes to your course
You are not entitled to change the date and/or type of a course reservation once confirmed. We will, however, make best efforts to accommodate changes for you if practical.
Cancellations and penalties
You may cancel your course at any time subject to the following penalties which are to be paid to us:
Over 12 weeks before your course: 20% of the total course fee
Between 4 and 12 weeks before your course: 30% of the total course fee
Between 10 days and 4 weeks before your course: 50% of the total course fee
Less than 10 days before your course: The total course fee
We reserve the right to cancel a course at any time. If we do so we shall return all monies paid by you to us in respect of the provision of the course.
Limitations of responsibility
For the avoidance of doubt, our responsibility begins only when you have arrived at our marina base and ends when you leave. We cannot be held responsible for any delays or cancellations to flights or other forms of transport unless supplied by ourselves. We therefore reccomend that you take out insurance to protect yourself against any losses that may be experienced in such situations.
Payment
All courses must be fully paid for at least 10 days prior to the confirmed start date. A deposit of 30% of the total course fee is required to reserve your place on a course.
General
You are solely responsible for complying with all laws, regulations, orders, demands and requirements of the country in which your course will be provided. We shall not be liable in any way whatsoever to you in connection with obtaining necessary documents or complying with such laws, regulations, orders, demands, requirements or instructions, whether given orally or in writing or otherwise, or for the consequences to you resulting from your failure to obtain such documents or to comply with such laws, regulations, orders, demands, requirements or instructions.
Travel documents
You are responsible for obtaining and must possess and have available for presentation as required all entry and exit, health and other documents required by laws, regulations, order, demands or requirements of the country in which your course will be provided. We reserve the right to refuse to provide a course to anyone who has not complied with, or whose documents do not appear to comply with, such applicable laws, regulations, orders, demands or requirements.
Changes to your course
We will always make best efforts to provide courses as published. However, in circumstances of bad weather, operational difficulties, mechanical breakdowns, local strikes or other industrial actions or staff illness we reserve the right to make changes to the type of yacht, Instructor and schedule of a course. We will always endeavour to provide a service of equal quality.
Conduct aboard school Vessels
If in our reasonable opinion you conduct yourself aboard one of our vessels so as to endanger the vessel or any person or property on board, or behave in a disorderly manner or in a manner to which other clients may reasonably object, we may take such measures as we deem necessary to prevent continuation of such conduct including your removal from the vessel. You may be prosecuted for offences committed on board a vessel. You agree to abide by the orders of the Skipper/Instructor in command of the school vessel at all times. The Skipper's/Instructor's decision is final.
Disputes
If you are dissatisfied with the service and/or facilities provided by us you shall, in the first instance, verbally explain the cause of your dissatisfaction to your Instructor. He/she will endeavour to solve the dispute. Should their solution be unacceptable to you the matter should be discussed with the Principal of the school as soon as reasonably practical. If the Instructor or school are unable to resolved the dispute the matter should be referred to the RYA Training Department for their adjudication.
Passing or failing courses
You will be assessed by an Instructor and/or Examiner during the course. At the end of the course they will decide if you have passed or failed. Their decision is final. If, however, you disagree with their decision your may make an application to the Royal Yachting Association for redress in the form required by that organisation.
Injury and death
We hereby make you aware that sailing is a potentially dangerous activity and we cannot be held responsible for any injury or death during one of our courses save for our responsibilities under the Merchant Shipping Act 1975 and the findings of any official enquiry held under the requirements of the same act.
Jurisdiction
Any dispute between you and us concerning or arising out of the provision of us by the course shall be subject to the non-exclusive jurisdiction of the Courts of Greece.
Acknowledgement
By returning in a completed booking form and paying a deposit you signify your agreement to these terms and conditions.