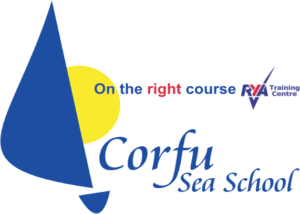 Course Description
This course is for beginners and those who would like to become active crew members rather than just passengers. It is one of our most popular RYA Practical Sail Cruising Courses in Greece.
Experience living on board and really get to know the boat. Virtually all the course is hands on. You are the crew – without you, the sails won't go up and the boat won't be steered.
By the end of the course you should be able to steer, handle sails, keep a lookout, row a dinghy and assist in all the day to day duties on board.
Course Content
Knowledge of sea terms and parts of a boat, her rigging and sails, sail handling, ropework, fire precautions and fighting, personal safety equipment, man overboard, emergency equipment, meteorology, seasickness, helmsmanship and basic sailing, general duties, manners and customs, rules of the road, dinghies.
Minimum age: 12 ((those under 18 must be accompanied by parent or responsible adult)
Maximum Student to Instructor ratio: 5:1
Minimum number of Students required to run a course: 2
Method of assessment: Continual assessment by your Instructor, no tests or exams.
Ability after the course: Valuable member of a yacht's crew
Certificate awarded at end of course: RYA Competent Crew
Required pre-course experience
None.
Course Duration: 5 days
(living on a school yacht which makes passages to and overnights in different harbours and bays each night)
Course Price:  €1,350
Price includes all tuition, accommodation on a school yacht, meals when at sea, fuel, mooring fees, use of wet weather gear, study materials, bedding, towels and Greek VAT at the appropriate rate. 
Remember to bookmark this page so you can refer to it later.
Call: (0030) 6945556821 for further information