Springtime RYA shorebased courses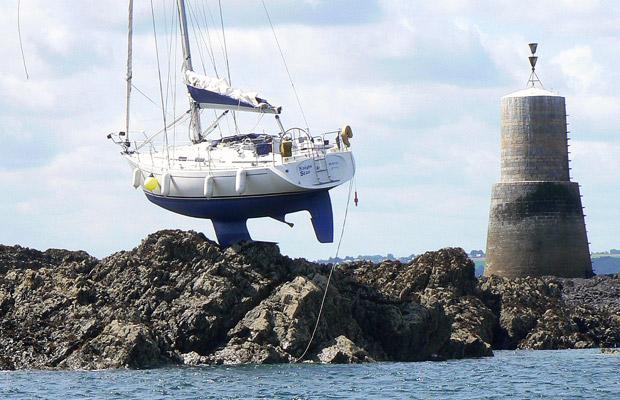 The days are short and the night hours long. Never a better time to start that RYA theory course that you keep promising yourself . Our first formal (face-to-face) Yachtmaster theory course this year will begin on 31st March. However, there are plenty of online alternatives to be getting on with in the meantime. As well as our own RYA online courses, we will shortly also be offering the excellent range from NavatHome. Watch this space.
By the way the photo is taken in the Channel Islands and made the front page of plenty of newspapers at the time. Someone obviously did not now their cardinal marks very well. Perhaps they should have spent the winter studying a little more!